Backing Up Your Data – External Hard Drives
You should always have a plan of action in place for backing up your PC. All of your valuable and in many cases irreplaceable data in stored on your systems hard drive. If you have a failure with that hard drive, you risk losing everything. There are many ways to backup your data, you can use flash drives, writable CD's, network drives, RAID configurations and even an external hard drive.
External Hard Drive Back Up
Using an external drive is a great way to ensure that all of your system files are safe. You can have a configuration set up to write all information to a drive or you can transfer the information you want backed up onto it yourself. There are programs like Norton Ghost that will help you to create a back up of your entire system or allow you to select the files and folders you want. The programs make it easy to back up your system and you can even set up scheduled times to create a back up of any changes that had been made to your system. By backing up your entire system on your external hard drive, if your bootable hard drive fails you will be able to quickly and safely retrieve your data and never have to worry about system crashes again.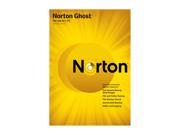 No matter how you choose to back up your system data, just be sure you do. It is never a good time to think about backing up your files after they have already been lost due to a crash or hard drive failure. Protect your PC and your valuable data by ensuring that backups are done regularly and with effective programs that will give you the protection you need.
Tags:
backing up data
,
backing up pc
,
external hard drive